The 3rd Annual Women in Policing Regional Conference held in Tbilisi, Georgia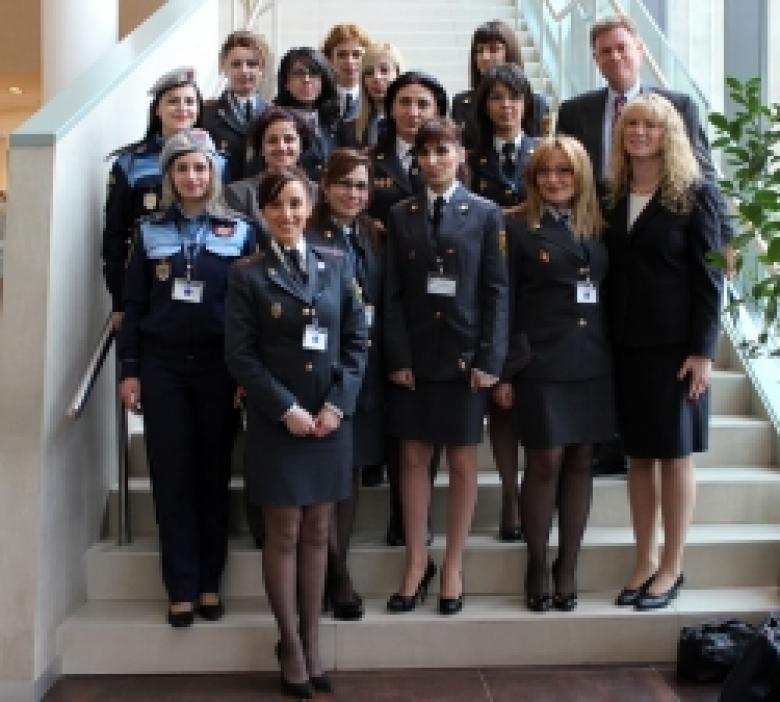 The 3rd Annual Women in Policing Regional Conference organized by the Ministry of Internal Affairs of Georgia in cooperation with the Bureau of International Narcotics and Law Enforcement Affairs (INL) took place in Tbilisi from 4 to 6 March, 2014. The annual conference aims to develop the qualification of law enforcers and emphasize the role of females in police.
About 180 female police officers from Georgia, Armenia, Kazakhstan, Moldova and Tajikistan participated in the conference. The Armenian delegation consisted of 14 policewomen who actively partook in the related events.
Minister of Internal Affairs Alexandre Tchikaidze and US chargé d'affaires in Tbilisi Bridget Brink opened the Women in Policing Conference.
The heads of delegations made reports during the conference, including Head of the Armenian delegation, Senior Inspector of the Department of Human Resources of Police of the Republic of Armenia, Police Lieutenant Colonel Ruzanna Ghukasyan.
Greeting the organizers and the participants of the conference, she spoke about the ongoing police reforms and measures taken towards enhancing the role of the female in the police system.
Those three-days passed in a warm atmosphere and at the end of the conference a state reception took place during which the conference participants were granted with certificates.